LCT washing facilities –
Efficient cleaning solutions for the highest demands
If you are looking for an efficient solution for cleaning and maintaining your production equipment, then LCT washing facilities is the right choice for you. But what makes an LCT washing facilities so special?
An LCT washing facilities is more than just a cleaning device. It is a powerful tool that not only cleans and degreases, but also preserves and phosphates. Whether you need a single-stage or multi-stage solution – at LCT you will find the right model for your specific production process.
The LCT washing systems are designed to fit seamlessly into your production process. They are flexible and can be adapted depending on how your downstream production process goes. This means you get exactly the cleaning and maintenance service you need to ensure smooth operation.
In summary, an LCT washer provides an efficient and effective solution to your cleaning needs. With their wide range of services – from cleaning and degreasing to preservation and phosphating – you can be sure that your production equipment remains in top condition.
Take advantage of the benefits offered by an LCT washing system and improve the efficiency and quality of your production process. Contact us today and let's find the perfect solution for your needs together.
LCT models
Washing facilities
Front loader cleaning systems
Continuous cleaning systems
Combination washing systems
Cleaning systems for engine blocks
Drum cleaning system Small parts
Continuous cleaning systems for containers
Construction of special washing plants
Mobile work trolley with basket
Vacuum dryer for return conveyor belts
Cleaning system for cylindrical parts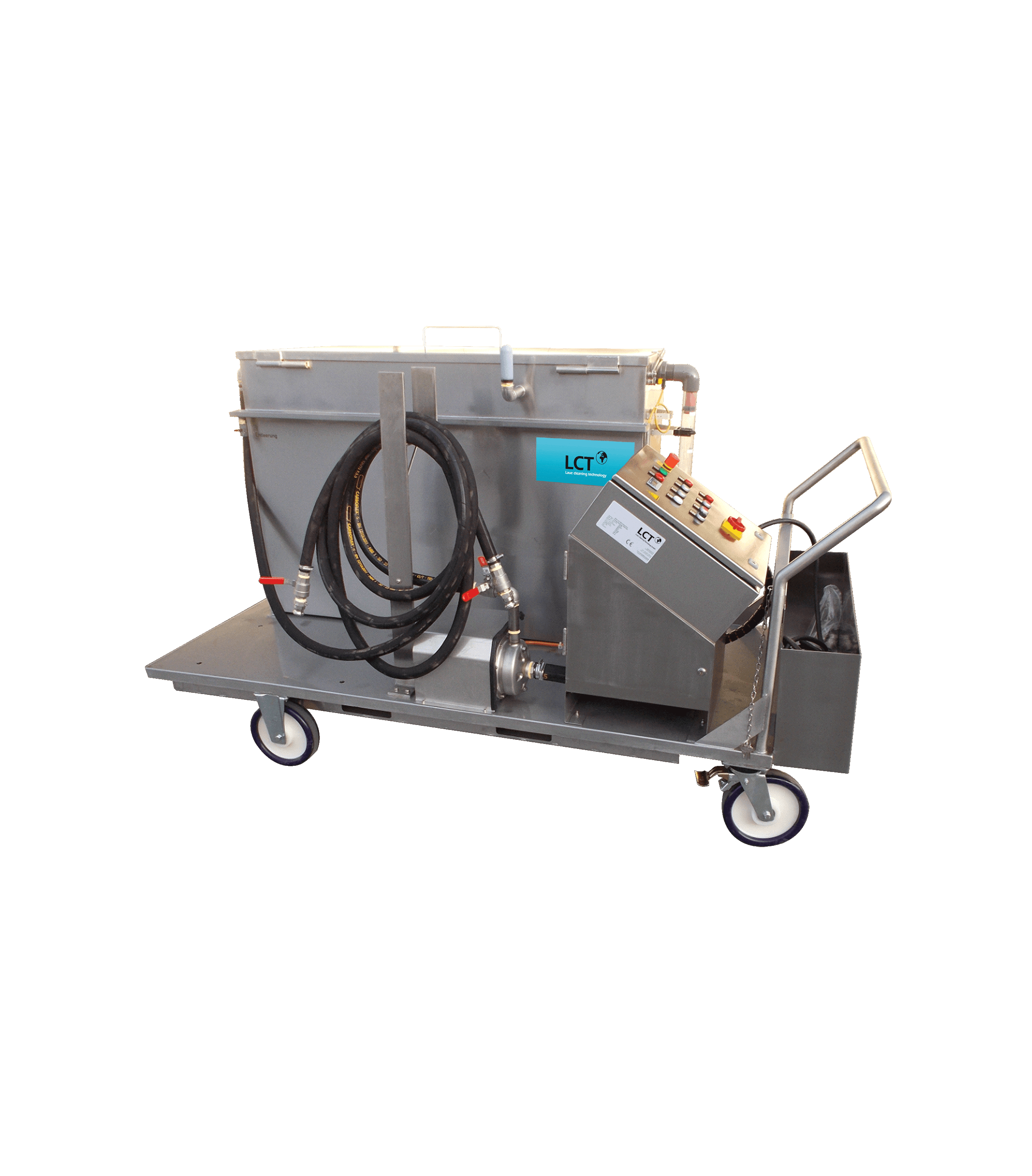 RWR cleaning systems
Deposits in pipes, heat exchangers, coolers, cooling ducts or other systems can lead to operating faults or production downtimes. The solution is regular cleaning of the systems with the RWR pipe and heat exchanger cleaning system. The RWR, which is made entirely of stainless steel, cleans and rinses the systems on the basis of recirculation flushing: this saves time and money, as there is no need for time-consuming assembly and disassembly work. Even complicated pipe geometries can be cleaned quickly and effectively.
We have designed different plants for the various requirements for optimal removal of deposits from the systems: All systems are mobile (stainless steel trolley), robust and equipped with many technical details.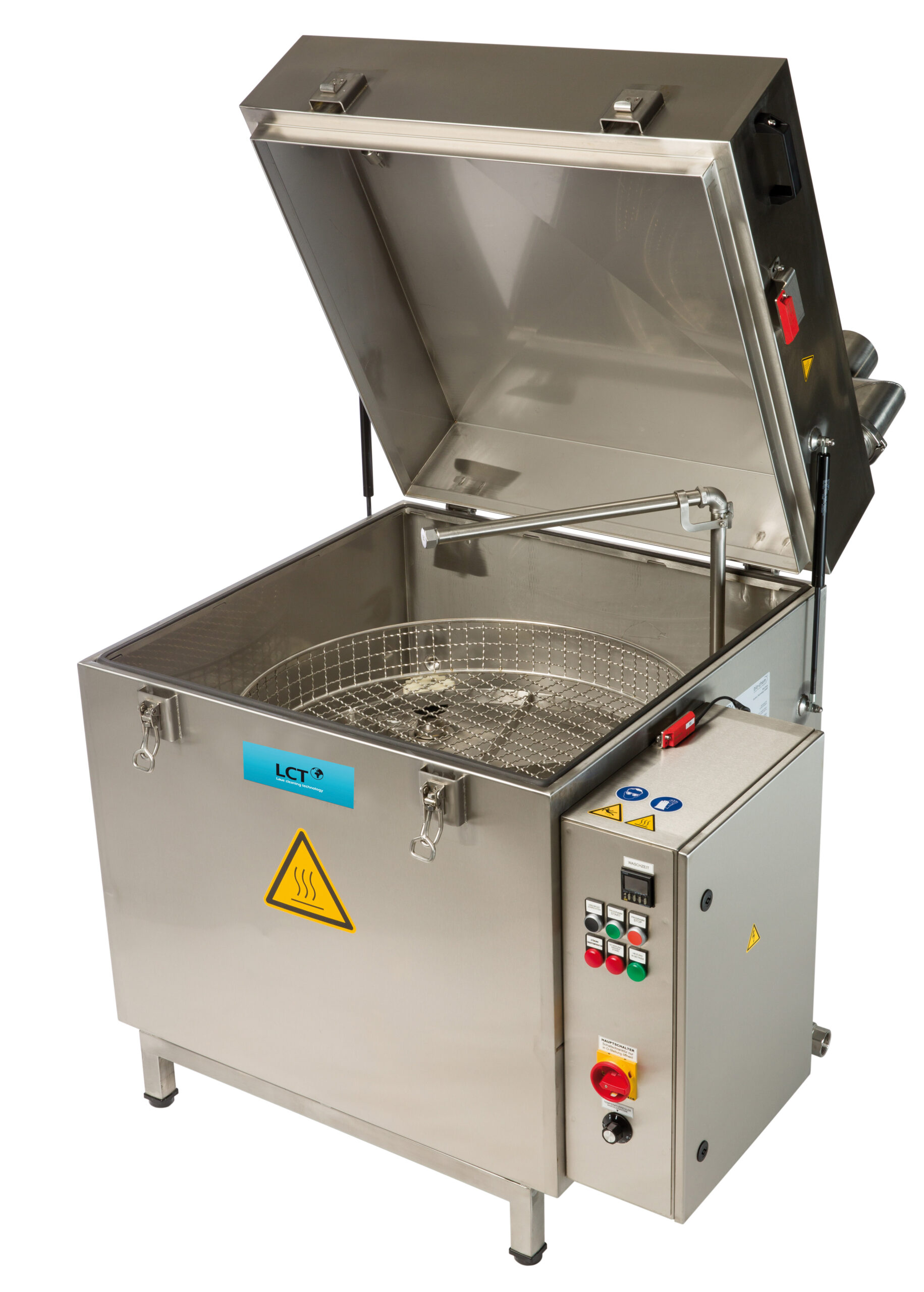 Round basket washers
The basic series of our "Stainless steel cleaning technology" series are: – W for hot/water cleaning – K for cold cleaning
The basic series of our "Stainless steel cleaning technology" series are: – W for hot/water cleaning – K for cold cleaning
Special features:
Cleaning of a wide range of materials
Repair
Repair
New parts production
Relaxation
Compact design, easy handling
High cleaning power
Energy-efficient and cost-effective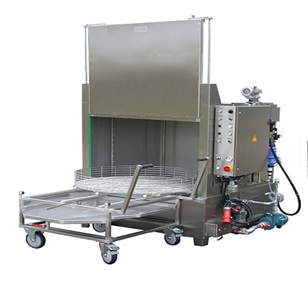 Front loader cleaning systems
Variant of the basic series for large interior heights with vertical door opening, undercarriage, trolley or roller conveyors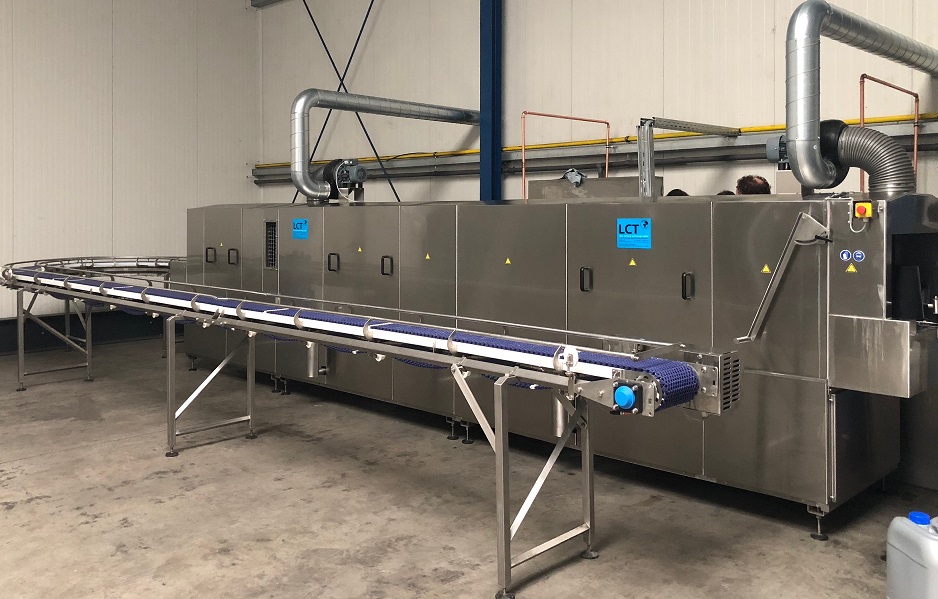 Continuous cleaning systems
Continuous flow systems for very large quantities
Conveyor belts as required to match the system
Automatic feeding and acceptance by robot possible
Vacuum drying on request
Each system is specially designed for the material to be washed
Various conveyor belts for special wash goods and surfaces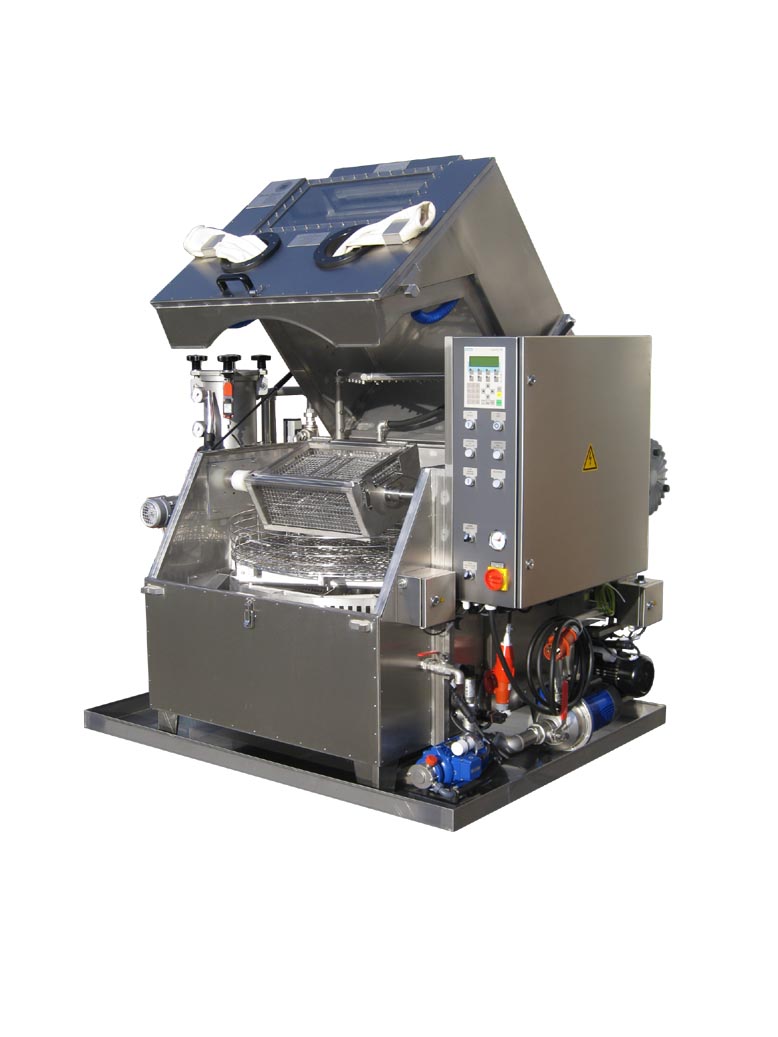 Combination cleaning systems for automatic and manual cleaning
Lid with viewing window, lighting and gauntlets

Pump for hand gun approx. 3 – 6 bar with high litre capacity (e.g. for pressure flushing of oil lines and oil ducts in crankshafts or engine blocks).

Washing brush, medium flow

Compressed air blow-off gun

High-pressure gun with connection for an external high-pressure unit (additional water input into the wash bath)

optional: integrated high-pressure pump 100 bar or 160 bar for removing even the most stubborn dirt (e.g. oil carbon) – recirculation of the wash bath.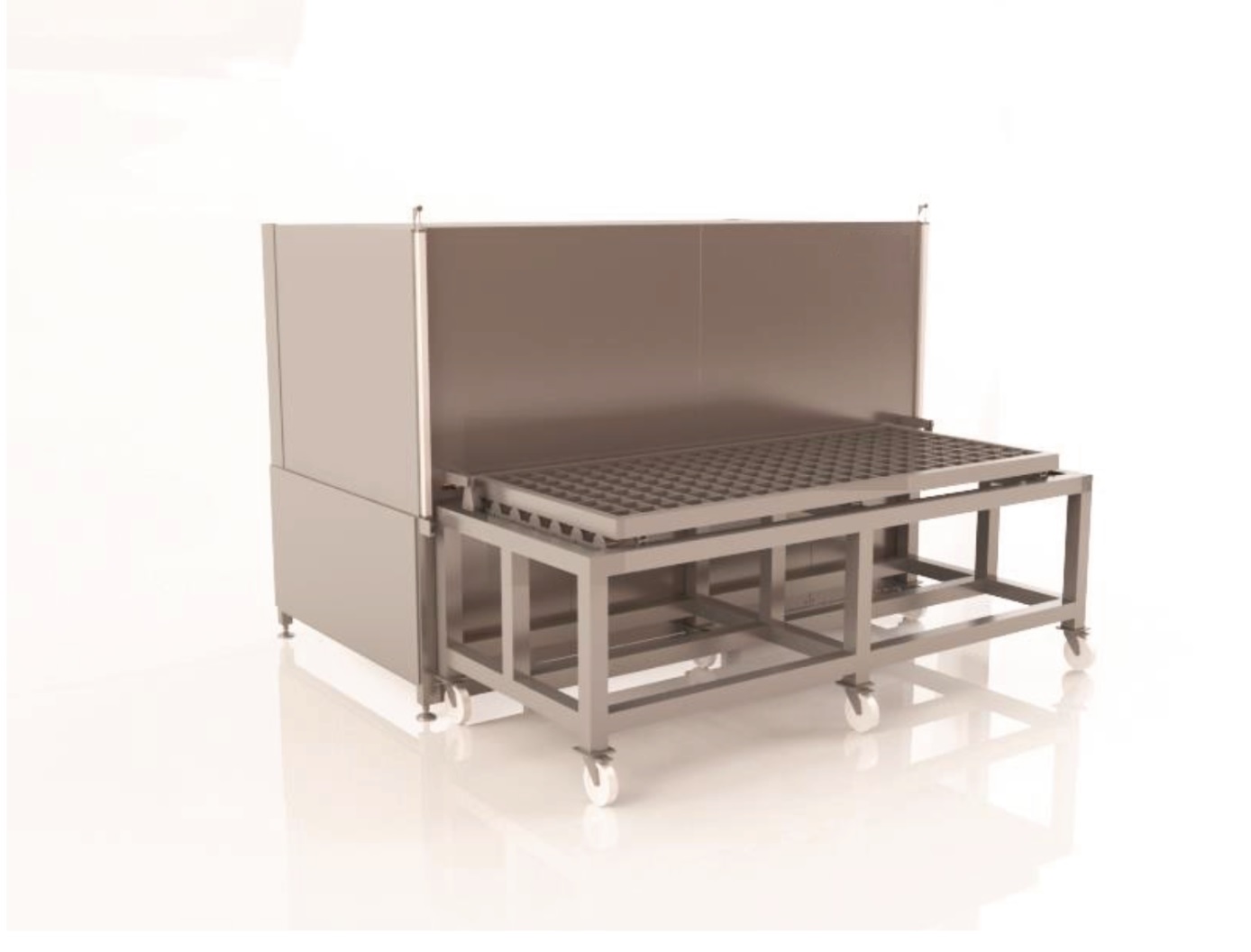 Cleaning systems for engine blocks
The machine is designed for quick and easy cleaning and degreasing of engine blocks, gearbox housings and other machine parts. The size of the engine block can be up to 2500 x 950 x 800 mm and the load max. 2500 kg. The parts are placed on a mobile table that is positioned in front of the machine. A mechanical connection guides the table's panel inwards. The parts are washed with the help of three nozzle collectors – two stationary and one mobile. The machine has a dirt and oil separator. The dirt separator removes coarse dirt, larger than Ø 1.5mm. The belt oil separator separates the oil from the cleaning agent.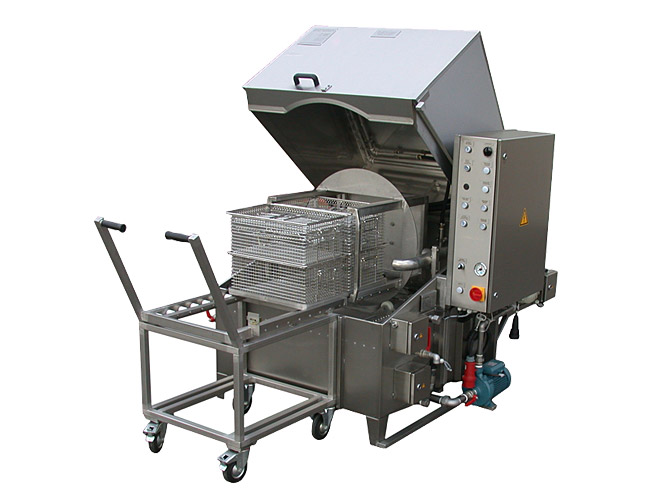 Drum cleaning systems for cleaning small parts
The units of the TH series are designed for cleaning sensitive wash goods. Cleaning inside the small parts baskets, which are inserted into a turning device, can prevent damage.
For parts with complicated surfaces that have to be turned due to their structure, this results in optimal cleaning.
Within this series, customised pick-up devices, basket systems and insert baskets with mesh sizes up to 1 mm can also be integrated.
The feeding of the plants takes place via a mobile work trolley or via roller conveyor systems.
All units of this series can be operated in the hot/aqueous range (W) and in a special version also with cold cleaning agents or solvents (K) or with indirect bath heating for the use of a mixture of 20% hydrocarbon and 80% water.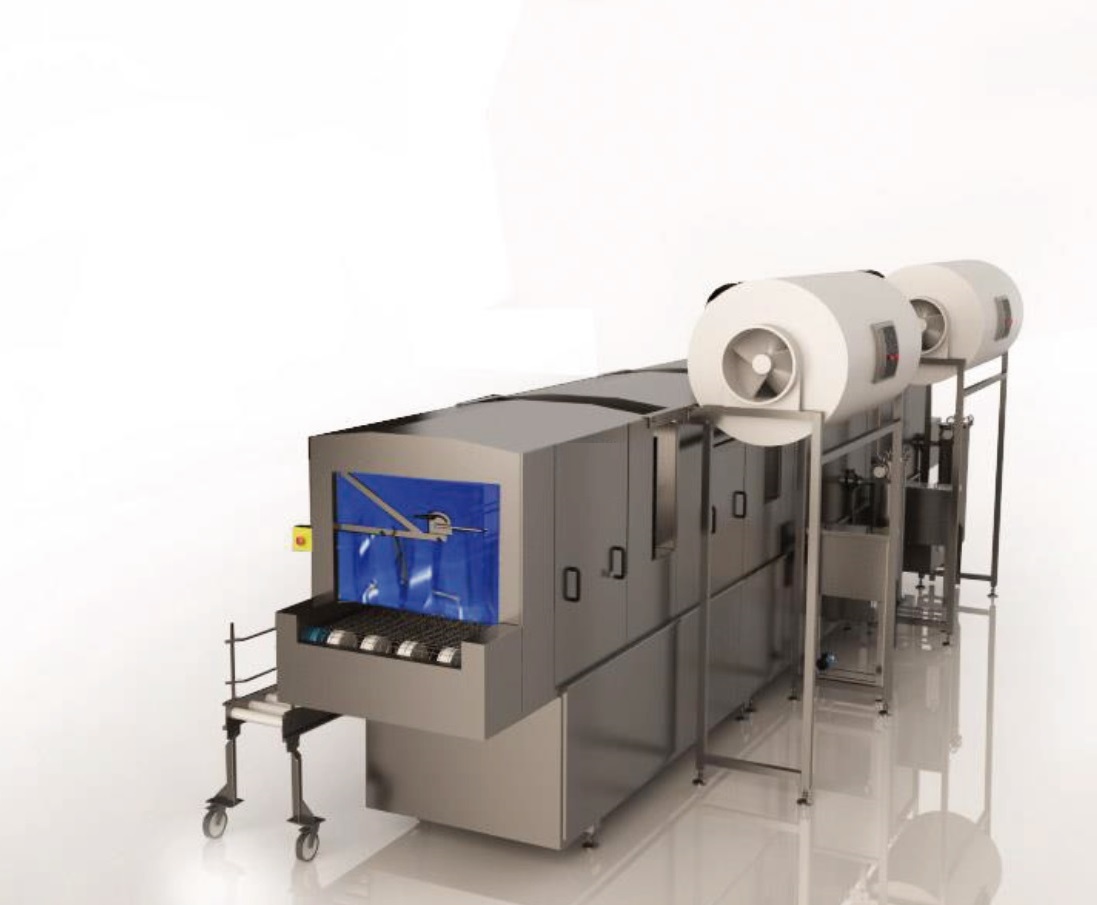 Continuous cleaning systems for LCT containers and parts carriers
Designed for quick, easy and effective cleaning of LCT containers in the automotive industry. The machine has three zones – main wash zone, rinse zone and blow-off zone, equipped with two tanks. The circulating water is permanently filtered through two oil separators, one for each tank.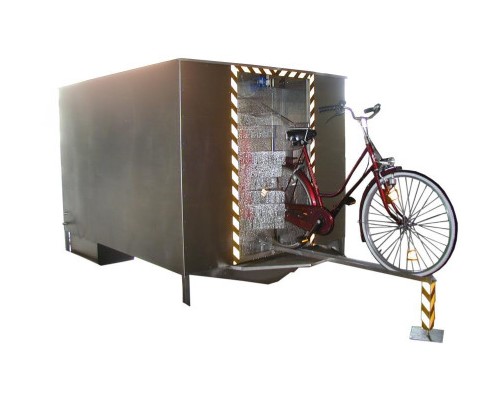 Construction of special washing plants
Construction according to specification of the parts to be cleaned
Can be realised according to customer requirements
Integration into existing production plants
Tests are carried out beforehand in our technical centre
Also possible underground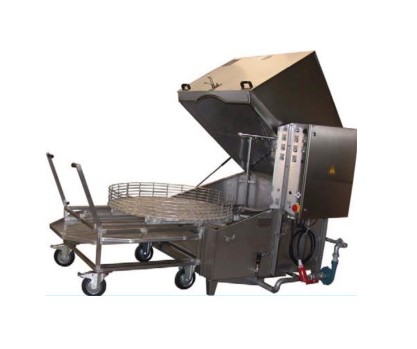 Mobile work trolley with pull-out basket
Mobile work trolley with pull-out basket is used for batchwise loading of the cleaning system and enables flexible, location-independent loading of the wash basket outside the machine at different areas of the operation.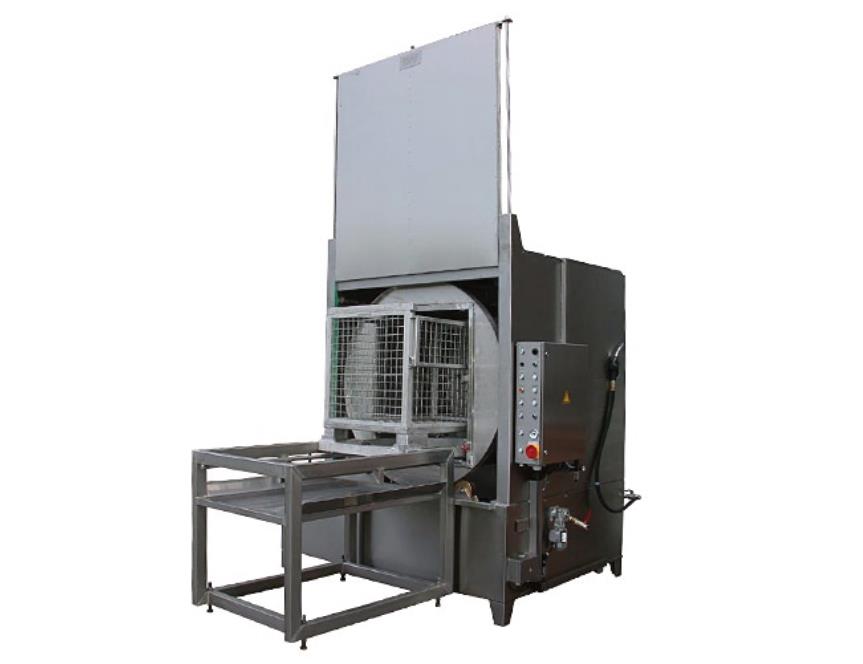 Rotary cleaning systems for large bulk material parts
The LCT rotary cleaning system is designed, on the one hand, for the batchwise cleaning of small parts, pipes and bulk material in Euro grid boxes and, on the other hand, for holding the heaviest parts, e.g. engine blocks, which are rotated and/or swivelled during the washing process.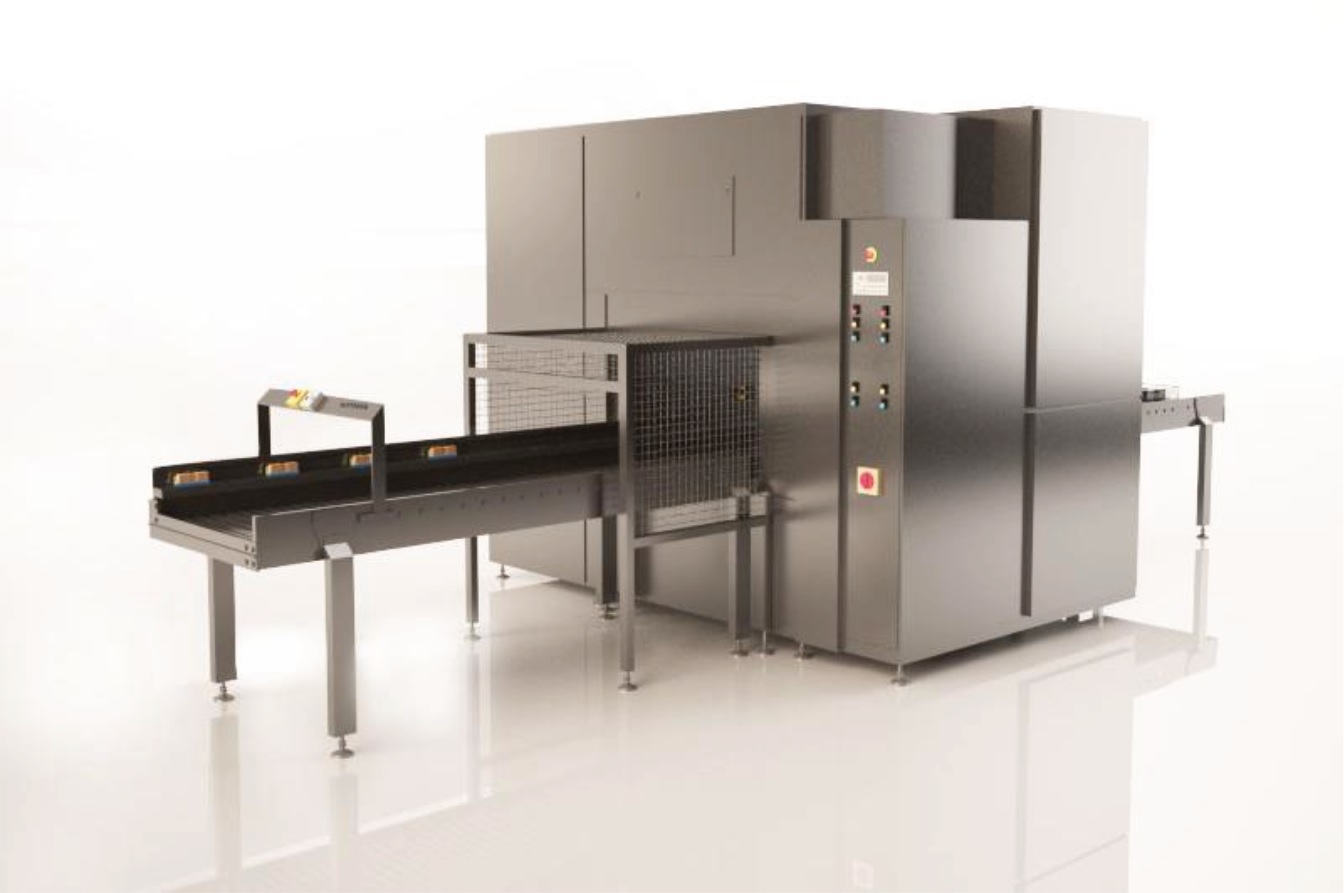 Vacuum dryer for return conveyor belts
The installation is designed for fast and effective vacuum drying of parts in metal boxes. The crates are automatically fed to the vacuum chamber on a roller conveyor in two groups standing one above the other.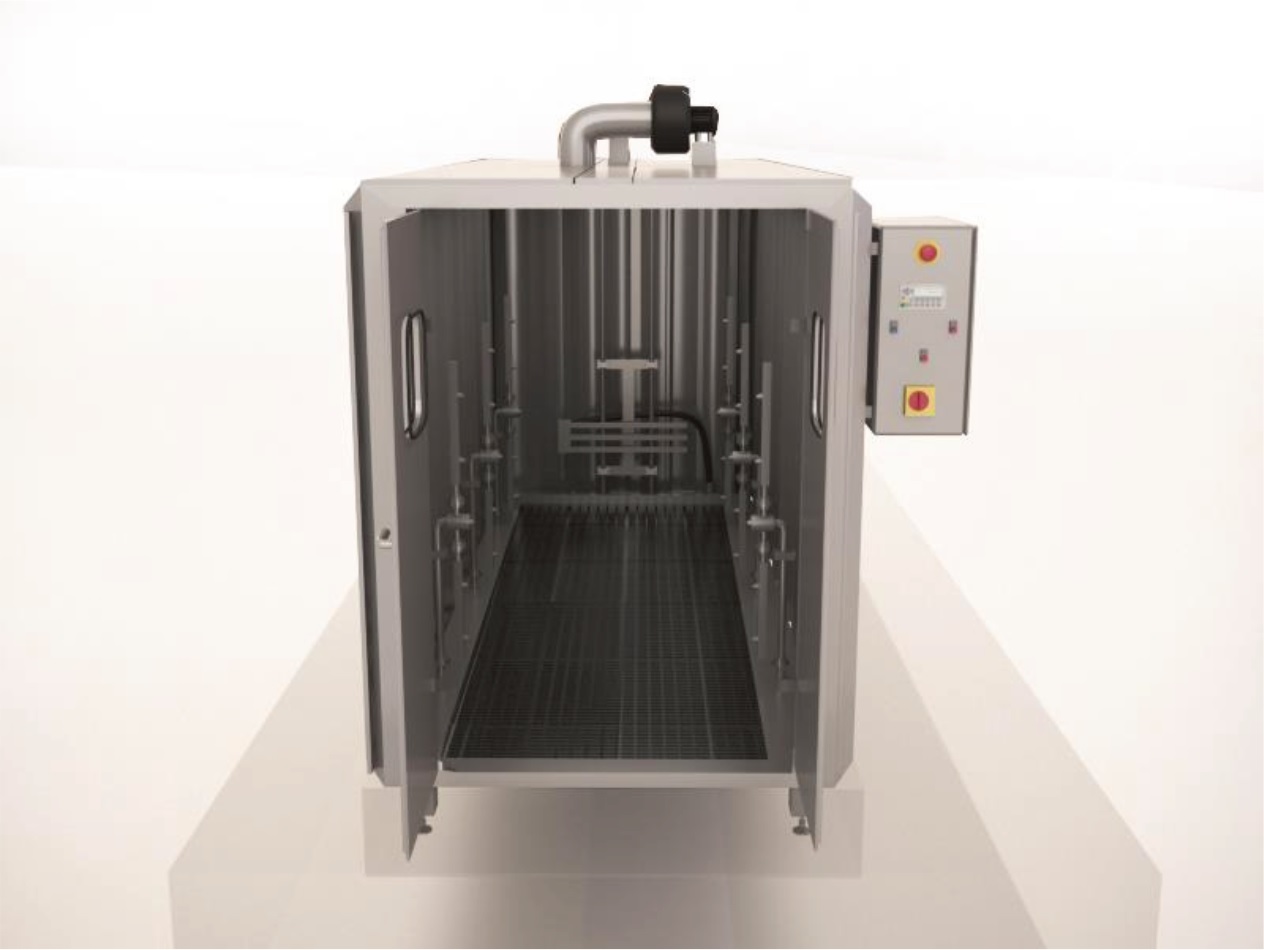 Cleaning system for cylindrical parts
Designed for cleaning and degreasing cylindrical parts. The parts are placed on a trolley and positioned in the chamber of the machine. Parts are cleaned by seven nozzle collectors – six rotating and one that moves up and down.
Our product range contains a large number of high-quality products for a wide variety of requirements.
You can easily download our LCT safety data sheets here with your customer number and e-mail address.
Trial requests
We would be happy to visit you on site with our LCT mobile on wheels to give you a practical demonstration of our products.
.
You are welcome to send us your soiled or residue-laden production parts and we will find the right cleaner or cleaning process for your application.
In our technical centre, we can simulate all application processes, from simple dipping to spraying to ultrasound or high-pressure processes.
Kontaktieren Sie uns jederzeit!
Please fill in the adjacent fields or call us. You will find our contact persons at the bottom of this page.
E-mail address
info@laue-cleaning-technology.de
Phone | Fax
+49 (0) 5 71 / 38 60 14 99
+49 (0) 5 71 / 38 61 05 05
Address
Lindenstraße 31
32457 Porta Westfalica
Request further information
Please send me further information by e-mail on the following topics: