LCT brush washbasins –
Effective and environmentally friendly parts cleaning
The brush washstand is an indispensable piece of equipment in many industrial and craft environments. Especially the models from LCT stand for quality and efficiency in the solvent-free parts cleaning of workpieces.
A brush washstand, such as the models from LCT, offers numerous advantages for the cleaning and maintenance of tools and parts. Whether you need to clean ball bearings, screws or other small parts, an LCT brush washstand is your solution.
Moreover, a brush washbasin is not only useful for cleaning small parts. It is also ideal for thorough surface cleaning in preparation for painting work. A brush wash can help ensure that the surface of a piece is clean and free of dirt and oil before it is painted, resulting in a better, more professional finish.
The LCT brush washbasins are characterised by their durability and reliability. They are robustly built and can withstand the demands of an industrial or craft environment. They are also easy to use and maintain, making them an excellent choice for anyone who needs an efficient and effective cleaning solution.
In summary, the LCT brush wash tables are an excellent choice for anyone who needs thorough and solvent-free cleaning of workpieces. They are ideal for cleaning ball bearings, screws and other small parts as well as for surface cleaning in preparation for painting work. With an LCT brush washstand, you can be sure that your parts and tools are always clean and ready for use.
The brush wash tables as a cleaning medium are not hazardous substances or dangerous goods and are therefore not subject to any special regulations for storage, handling and transport.
LCT models
Brush washbasins
Brush washbasin A100 Intelligent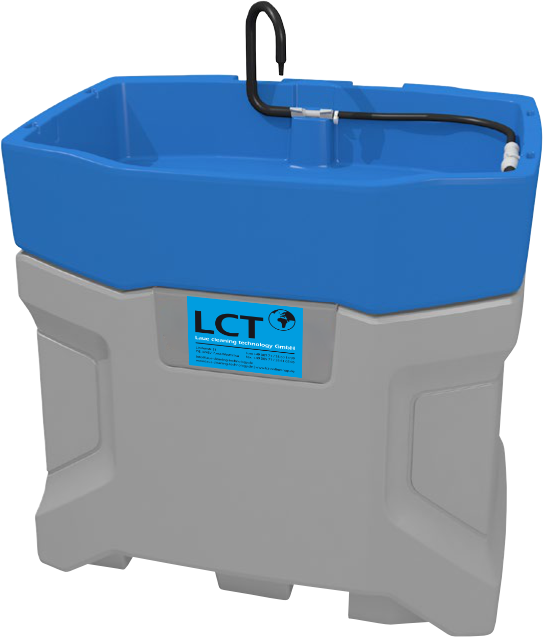 Brush washbasin C100
The LCT bio.x C100 brush washbasin is the tried-and-tested classic in a new design and with optimisedmised equipment technology. Itimpresses with its extraordinary stability and load-bearing capacity. The spacious work surface enables barrier-free and comfortable working.
Special features:
Cleaning system for solvent-free parts cleaning

Particularly energy efficient

Ideal for de-oiling and degreasing metal and plastic parts

The large work surface enables effective work

The workpieces are rinsed off through a nozzle. With the help of the flexible articulated hose, the nozzle can be fixed in the desired position.

The cleaning brush supports the cleaning of heavily soiled parts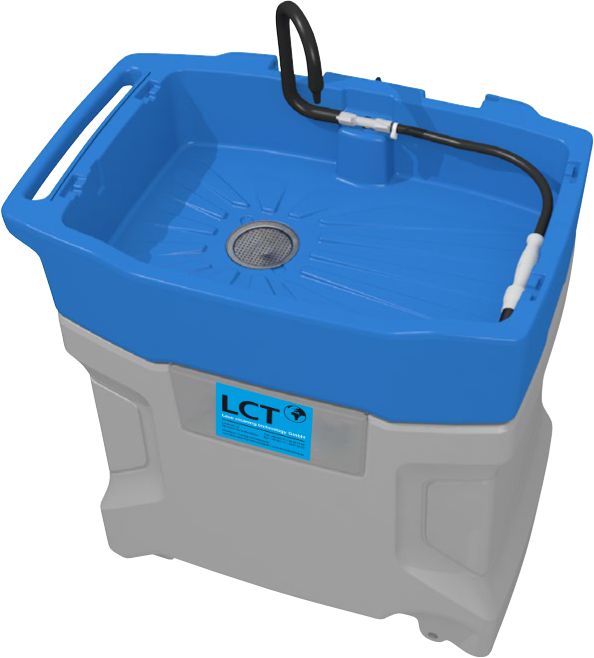 Brush washbasin B60
The LCT bio.x B60 brush washbasin is a compact unit with an attractive design for tight spaces and mobile applications. The table is characterised by simple operation and at the same time fulfils the ergonomic requirements for healthy cleaning without solvents. Integrated castors (optional accessory) make the manoeuvrable unit easy to move and use at different locations.
Special features:
Compact brush wash stand for economical and environmentally friendly parts cleaning without solvents

Particularly energy efficient

Modern design and appliance technology at the highest level

Even heavy soiling can be loosened with the robust cleaning brush

The double-walled washbasin made of plastic is extremely stable and absolutely rustproof

The pump is switched on by simply pressing a button
Brush washbasin A25
The smallest and most mobile brush wash stand for biological and solvent-free parts cleaning as a tabletop attachment. Due to its compact dimensions and low weight, it is used for a wide range of cleaning tasks in maintenance, production and workshops at different locations. The tabletop unit is exceptionally economical while offering all the important basic functions for manual brush cleaning.
Special features:
Mobile table-top attachment for workshops and departments with little space.

Ideal for cleaning small parts, tools, gears, etc.

Meets the highest demands on the mobility of the unit

The small parts can be effectively cleaned with the robust flow brush

The appliance heats the cleaning bath to a pleasant 41°C and thus guarantees optimum washing power of the aqueous cleaner

The optimum filling volume of the tank is 25 litres

A filter mat in the unit retains the finest impurities and increases the service life of the cleaning bath

The submersible pump is switched on and off by means of the user-friendly control system.

All electronic components of the unit are combined in a compact technical unit

Lateral recessed grips facilitate lifting and transporting the appliance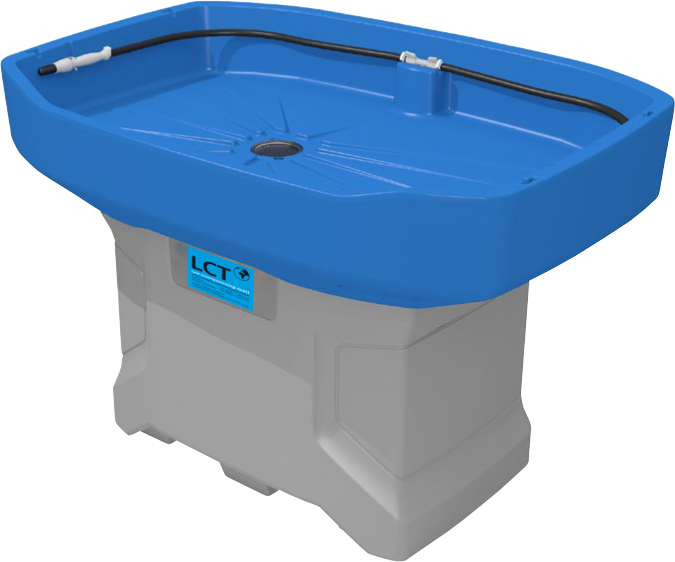 Brush washbasin C100 XL
The LCT bio.x C100 XL brush washbasin is unique in its size and stability. Particularly large and bulky parts can be conveniently cleaned by one or two users at the same time. The barrier-free work surface guarantees maximum comfort and good accessibility from all sides.
Special features:
Cleaning system for solvent-free parts cleaning

With extra large work surface for particularly wide and heavy parts

Particularly stable and energy-efficient

The large work surface enables effective and comfortable working

Functional control guarantees energy savings of more than 50 % by selecting the energy mode

With two flow-through brushes on extra long hoses for convenient brushing of the dirty parts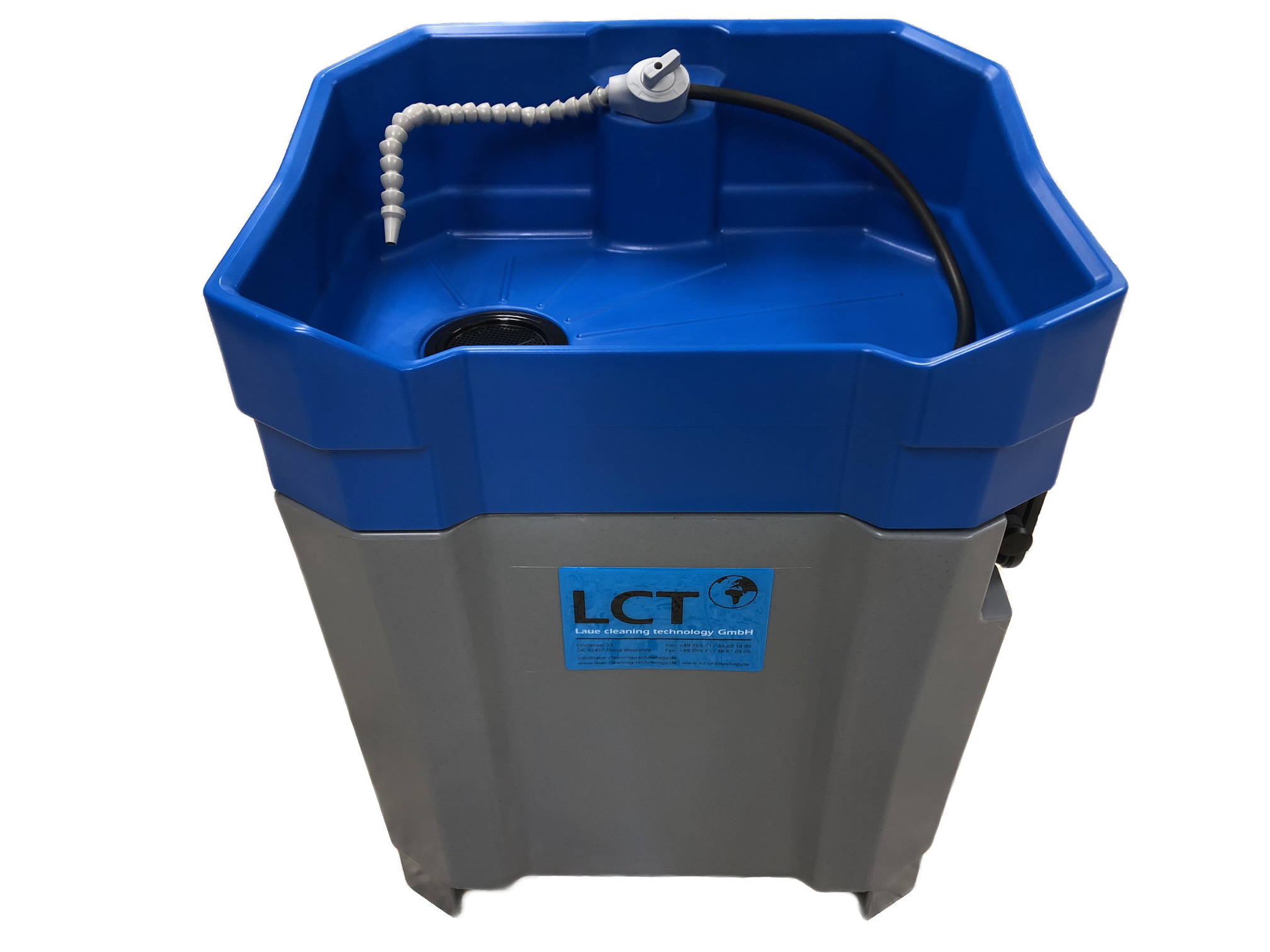 Brush washbasin A100
Thanks to its compact design, the LCT bio.x A100 brush washbasin is also suitable for smaller workshops and tight spaces without sacrificing functionality.
Special features:
Compact cleaning table for economical and environmentally friendly parts cleaning without solvents

Particularly energy-efficient

Modern design and functional appliance technology

compact design




Ergonomic, user-friendly product design

Double-walled washbasin made of LDPE and absolutely rustproof

heated to 41° C – thus maximum cleaning performance of the aqueous cleaner

Up to 4 times the bath life of cold cleaners

Drain tap included for easy draining of the used liquid

the cleaning fluid adapted for this cleaning table biologically degrades the oils and greases carried in by natural microorganisms and thus maintains optimum cleaning performance.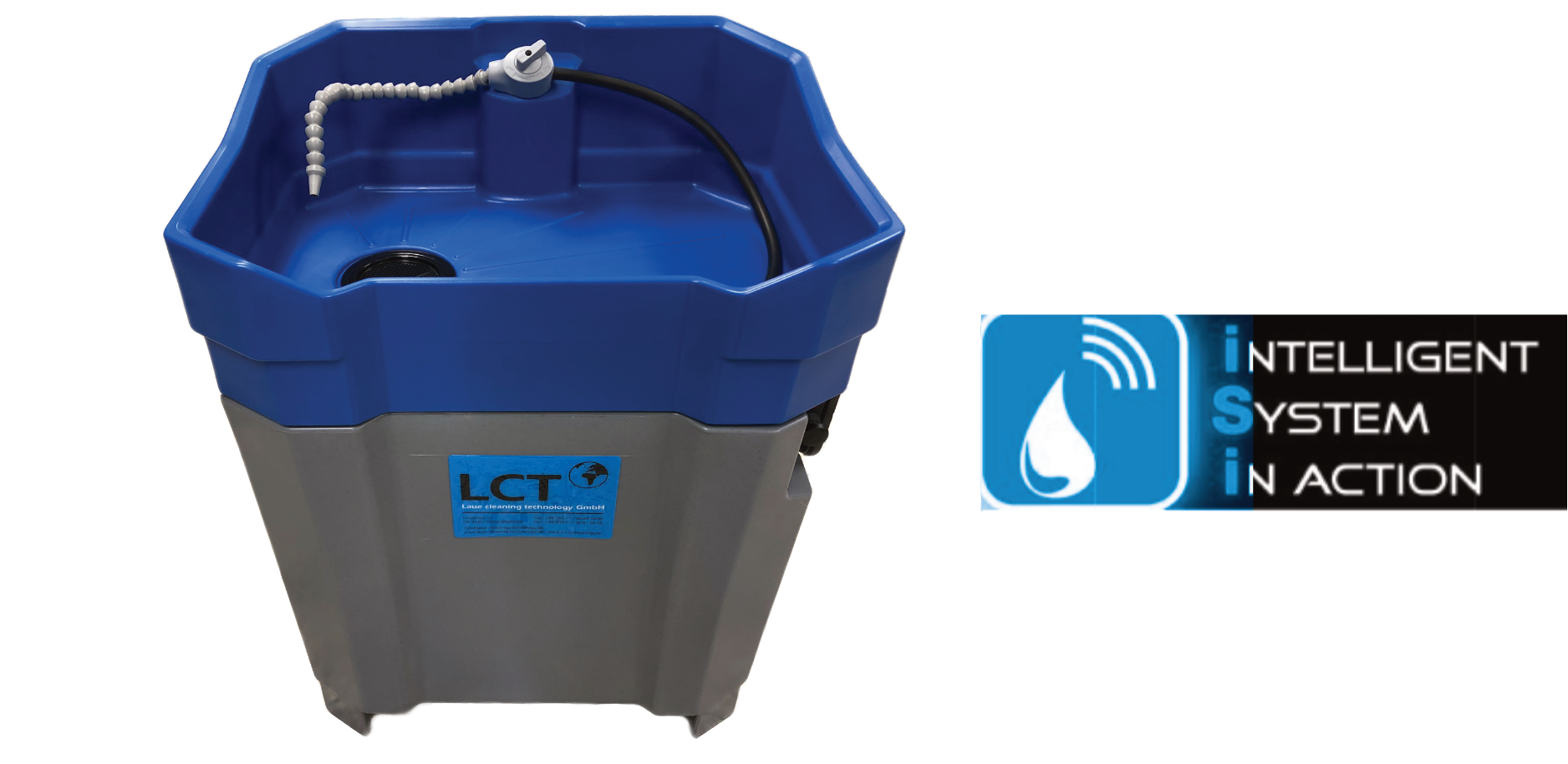 Brush washbasin A100 Intelligent
The latest upgrade of our classic. The LCT bio.x A100 Intelligent brush washbasin offers
everything you've always wanted.
With the new technology, the brush washbasin is always ready to use and offers
consistent, best cleaning quality without you having to worry about it.
The control box of the brush washbasin contains all the technology (electrics, heating,
float switch etc.), which simplifies service, repair and cleaning.
It sends out data using Intelligent Technology, which detects problems,
before they manifest themselves.
– Highly contaminated parts are cleaned safely and in an environmentally friendly way
– Mobile and easy to handle
– The filter system circulates the liquid, which ensures a long service life.
guaranteed
– Optimal depth of the basin for good splash protection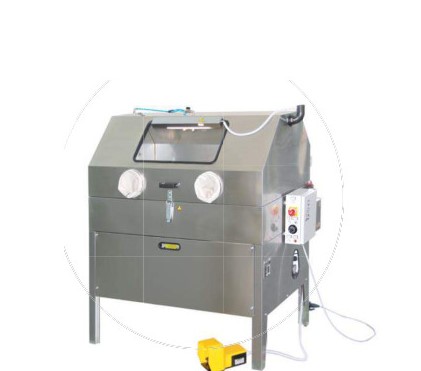 Brush washbasin T1000
The LCT bio.X T1000 ideally combines the advantages of our LCT BIO Liquid family with the power of the
High pressure cleaning. With the LCT bio.X T1000 you can clean your components powerfully and reliably. Experience how easy
and fast cleaning can be done by hand. The washbasin made of stainless steel is ideal for any workshop.
suitable. Oils, greases and many environmental contaminants can be easily removed thanks to the powerful non-hazardous cleaners.
and safely from components, they can be quickly reintroduced into their process.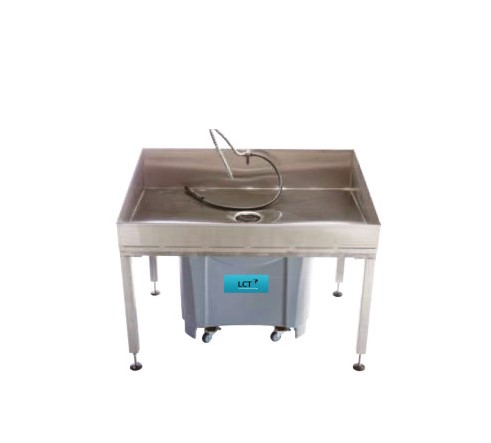 #Popup_WashbasinT100
The stainless steel attachment for the bio.x C500 washbasin offers special working comfort thanks to its large work surface and high load-bearing capacity (up to 1000 kg). Especially where large and heavy parts have to be cleaned, we recommend the stainless steel attachment with its extra-large work surface.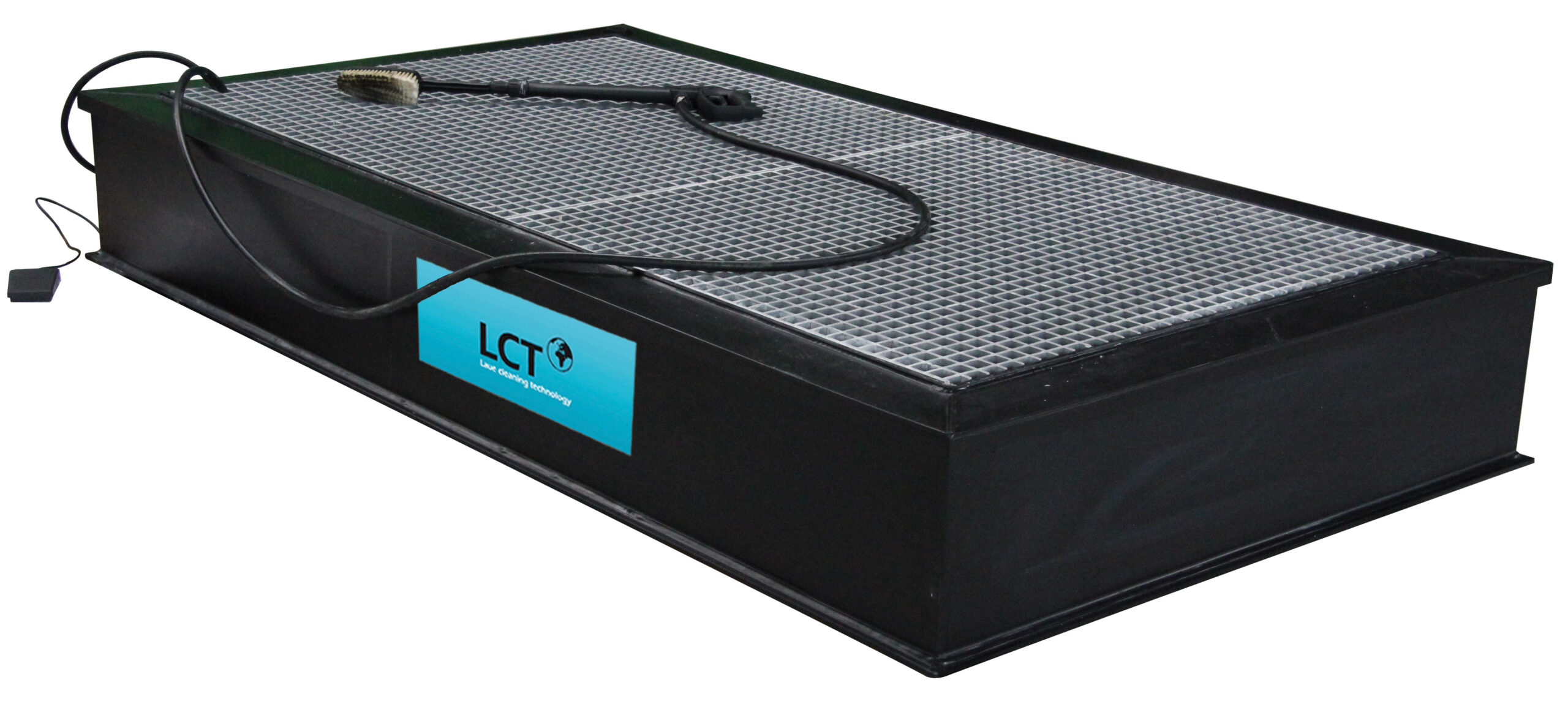 SPW 390
Simple cleanliness for large parts!
The cleaning platform consists of an integrated WHG-approved catch basin with leakage control opening, storage tank and lid. A grating on the work platform enables the large and bulky parts to be cleaned effectively.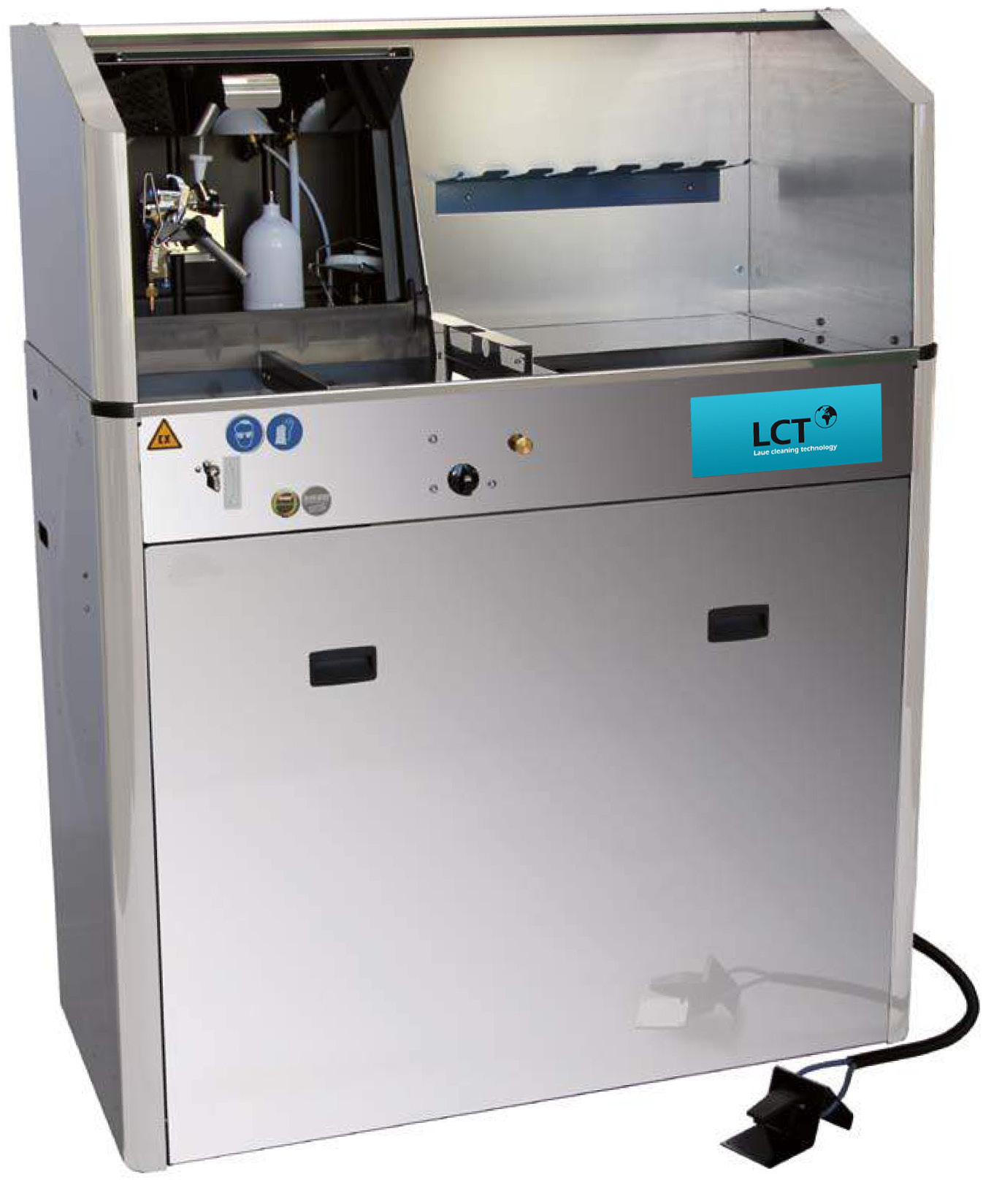 Paintspraycleaner
Manual and automatic cleaning for all lacquer application and
Processing tools

The Paintspraycleaner is a compact cleaning station for paint spray guns and
-tools. Cleaning in EX protected areas is possible manually and automatically. The cleaning of flow cups and suction cups is possible automatically. Afterwards, the cleaned components can be dried by means of an air shower.
Odours are effectively minimised by the integrated extraction and the bonnet
and a clean workplace is guaranteed.
Our product range contains a large number of high-quality products for a wide variety of requirements.
You can easily download our LCT safety data sheets here with your customer number and e-mail address.
Trial requests
We would be happy to visit you on site with our LCT mobile on wheels to give you a practical demonstration of our products.
.
You are welcome to send us your soiled or residue-laden production parts and we will find the right cleaner or cleaning process for your application.
In our technical centre, we can simulate all application processes, from simple dipping to spraying to ultrasound or high-pressure processes.
Kontaktieren Sie uns jederzeit!
Please fill in the adjacent fields or call us. You will find our contact persons at the bottom of this page.
E-mail address
info@laue-cleaning-technology.de
Phone | Fax
+49 (0) 5 71 / 38 60 14 99
+49 (0) 5 71 / 38 61 05 05
Address
Lindenstraße 31
32457 Porta Westfalica
Request further information
Please send me further information by e-mail on the following topics: